What's happening at Westwood Church
---
Invite your guy friend and family for this fun filled event at Westwood Church! Kids (boys and girls) aged 6+ are welcome.
Activities include a wiener roast, games, devotionals, and camping, in tents, in the church. Bring ear plugs. 🙂
Friday, January 27 (6:30 pm) - Saturday, January 28 (10:30 am)
No cost and no sign-up needed. Bring your favourite games, tents, sleeping bags, foamies, and lawn chairs.
Questions? Contact Ralph Madsen (250-565-7981) or Al Reimer (250-961-2248).
With two services there is an increased need for greeters and ushers. If you would like more information about what is involved in volunteering in these roles or to sign-up, please contact Pastor Robin at robin@westwoodchurch.bc.ca.
Charitable donation tax receipts will be available for pick-up from your church mailbox in the foyer starting Sunday, January 29. Any receipts remaining after February 12 will be mailed out.
To update your mailing address please email office@westwoodchurch.bc.ca. 
Want to continue learning about prayer beyond the current teaching series?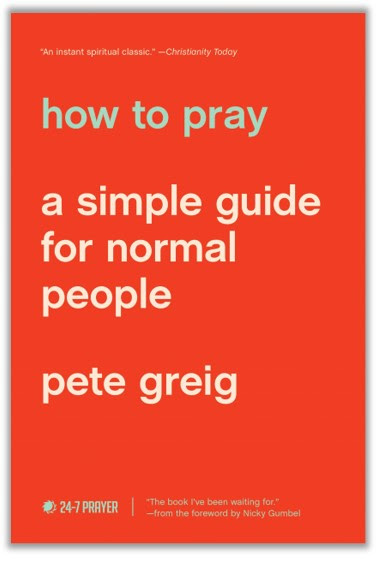 Join the 2-part book discussion group and read How to Pray: A Simple Guide for Normal People by Pete Greig.
Sunday, March 5 and Sunday April 2
from 9 - 10:15 AM
in Room 115 (on the north side of auditorium)

All the details, sign-up and book order options are available HERE.
Join others with the similar desire to grow in their prayer life,
Mondays from 7:00-8:00 pm
January 9 - February 13
in the Prayer Room
(please use the North Entrance)
What to expect?  The focus of this time will build from the previous day's sermon and be led by the individual who preached.
The intention is to apply what was taught in order to develop one's prayer life.
The Prayer Sermon Series schedule is as follows:
Jan 8 - Why Pray?
Jan 15 - Learning to Lament
Jan 22 - Learning to Listen
Jan 29 - Learning to Linger
Feb 5 - Learning to Lean In
Feb 12 – Learning to Fast
Jesus' own disciples asked Him if He could teach them to pray so this is open to anyone who desires to grow in their relationship with God through prayer.  Hope to see you there!
For further questions, contact Pastor Rob at robert@westwoodchurch.bc.ca or 250-562-3711.
You can help send 220 kids to Ness Lake Bible Camp in 2023 by giving to the Westwood Elementary School project at:
Online worship services: Join us at live.westwoodchurch.bc.ca!
In person worship services: We are excited about reconnecting with one another and we continue to ask several important things of our church family for the well being of everyone:
Please respect other's personal space and mask wearing choices.

If you are unwell or experiencing symptoms, we ask that you join online until you are well again, for the sake of others. 
Can't make it to the services on Sunday morning? You can find the archived teaching HERE.
Young Adults is meets Tuesdays at 7:30 pm online and in-person at Pastor Craig's house. Find out all the details here.
Please note: December 14 - meet in Room 115. Please use North Entrance only.
Join Pastor Rob for a time of prayer in person or online Wednesdays at 8:30 am. 
In person meeting is held in Room 115 (November 23 only). Please use the North entrance.
To receive the Zoom link to the meeting, please email Pastor Rob at robert@westwoodchurch.bc.ca. 
Youth Groups meet weekly
Senior Youth Group (grades 9-12) - 

Wednesdays from 6:30-8:30 pm

Junior Youth Group (grades 6-8) - Thursdays from 6:30-8:00 pm
For all the details, online registration form, and permission form visit the Youth Ministries page.
---
Connect with the following ministries on Facebook:
Westwood Youth - For security, this page is for youth and parents/caregivers ONLY. Requests to join the page from anyone else will be declined.
OFFICE HOURS
Monday: 9 am-2 pm
Tuesday: 10:30 am-2 pm
Wednesday: 9 am-2 pm
Thursday: 9 am-2 pm
Phone: 250-562-3711
Email: office@westwoodchurch.bc.ca